Installation
Supported Unity versions
Stipple supports Unity 2020.3 LTS and beyond.
Render pipelines
HDRP is not supported yet.
Installation using Unity Package Manager
Stipple uses Unity Package Manager.
After downloading Stipple package, you can install it by following these steps:
In the Unity toolbar go to the Window Menu and click on Package Manager

Click on Add package from tarball through the + in the upper left corner of the Window

Choose your STIPPLE tarball package ( .tgz file) & open it
Moving package file
When importing a package from disk, Unity will create a reference from this file. If you move the Stipple package on your disk, you will need to re-import Stipple package.
License Activation
If you don't have a license yet, you can contact us at support@stipple-software.com
To activate your license, once received, you must:
Go to the Stipple menu,
Click on license manager,
Enter your product/license key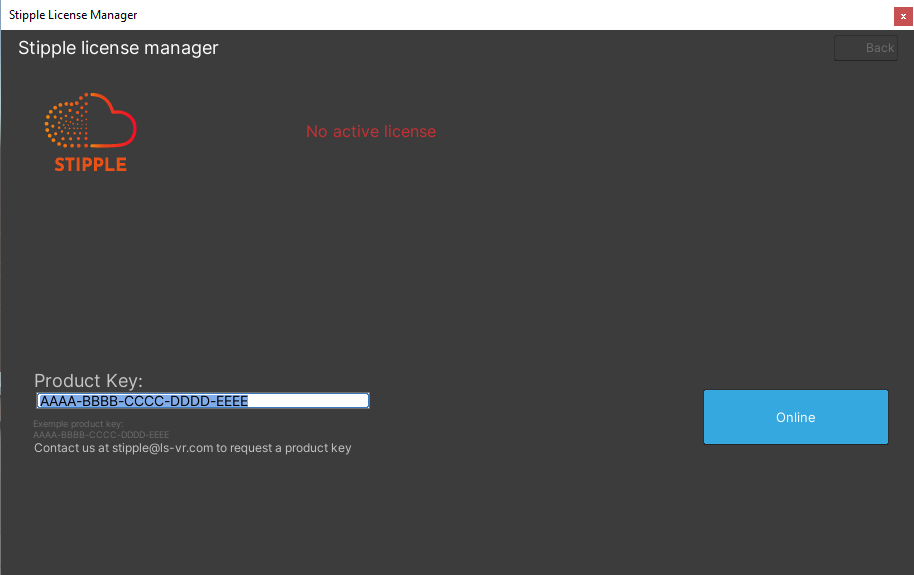 Click on the Online button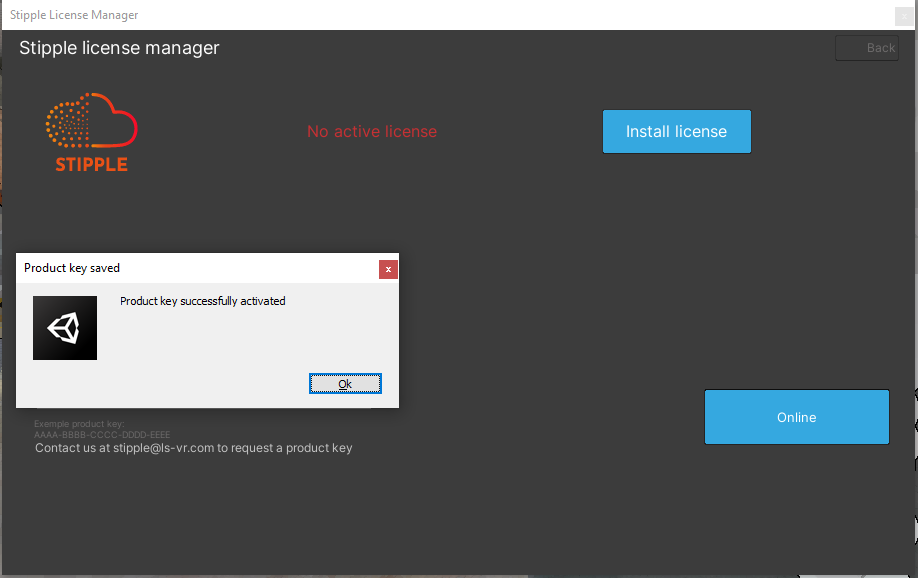 Offline installation
If you can't access Internet on your computer, contact support@stipple-software.com so we can assist in an offline installation.